Holistic dentistry is a form of dentistry that takes into account the entire physical and emotional health of a person in regards to their overall oral health. We use natural therapies (often combined with standard ones) to prevent, diagnose and treat oral diseases.
What is the relationship between oral health and overall health? Your oral health is very important to your overall health. The oral cavity or your mouth is the start point for many microbial infections, with access to the bloodstream. Oral health may be a risk factor for diseases such as diabetes, heart disease and even strokes. Did you know 95% of Americans with diabetes also have gum disease? By looking at how oral cleanness can effect the entire health of our patients, we help boost more than jus your smile.
Oral Health Care Systems - Periosciences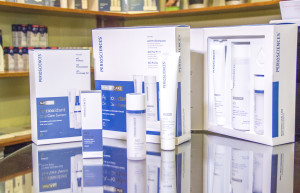 PerioScinesces creates oral care and hygenie products that are antioxidant based and speifically formulated for your health. A major focus of scions and medicine is on the interaction of oral health with the overall health of your body. At the same time, research has shown new breakthroughs such as antioxidants, can be formulated into oral care products.
From PerioSciences,
"The PerioSciences approach is to work in concert with the body's natural defense system in the oral cavity. Saliva has natural antioxidants and natural anti-bacterial agents. The antioxidants in PerioSciences products complement those in saliva, and our polyphenol components work with the saliva's antimicrobial agents. Altogether, our natural ingredients are gentle on soft oral tissue, but provide powerful plant-based antioxidants and polyphenols to enhance the salivary system."
Room for the Entire Family!